Gerard Saguto is a classically trained A Cappella Singer. An all-around music aficionado, he offers his expertise in his music reviews of the top a cappella albums out today.
Gerard Saguto is a fan of both contemporary and classical a cappella music.  He has performed a cappella shows in both styles with his band, Saguto Music Group.  A classical choral music fan at heart, his voice is naturally best suited for renditions of more traditional pieces.  Always up for a challenge, Saguto enjoys infusing his own voice and style into covers of today's top hits.
A Cappella Groups
Traditionally and classically trained as an a cappella choral musician, Gerard Saguto is an avid researcher of Classical music.  Keeping pace with the top a cappella albums, ensembles and arrangements of today, Saguto balances his research with current reviews.  His all-time favorite classical style a cappella groups are VOCES8, Fisk Jubilee Singers, Conspirare and Chanticleer.  One of the first pieces that Saguto ever conducted as maestro of a classical choral a cappella group was none other than Wolfgang Amadeus Mozart's Requiem (1791).  It comes as no surprise that this work holds a special place in the musician's heart, as a performer and maestro.  In his opinion (and classically trained ear), it is not only Mozart's greatest piece but one of the greatest classical choral works ever written.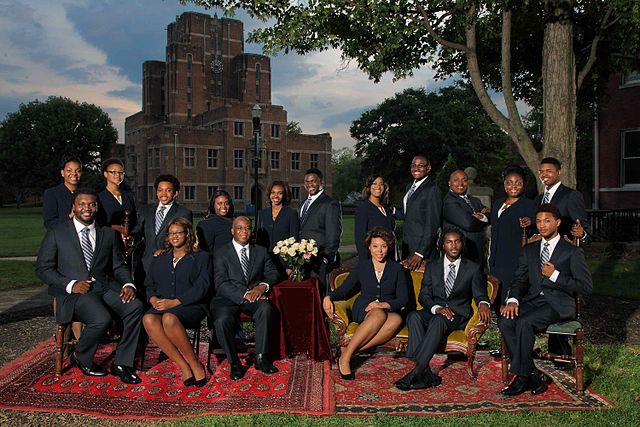 Fisk Jubilee Singers 12 13 Ensemble Wikimedia Commons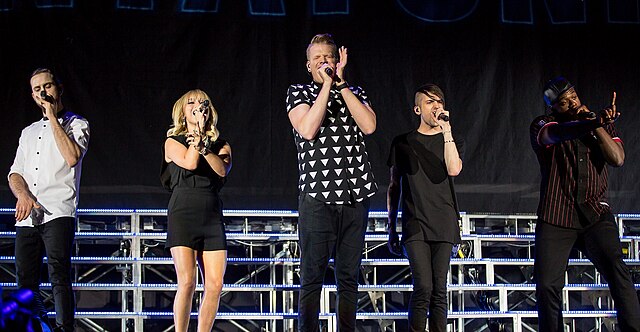 In recent years, Gerard Saguto has started to branch out from tradition. Although he'll never stray too far away from the classics, Saguto is now dipping his vocal chords in some more contemporary waters. His favorite contemporary a cappella groups include Pentatonix, Rockapella, Voctave, Club for Five and Maytree.
Pentatonix Performing in 2019 — Source: Wikimedia