Gerard Saguto is a Classical Choral Music Blogger and A Cappella Aficionado. Saguto is also an advocate for the power of music therapy, or music for mental health.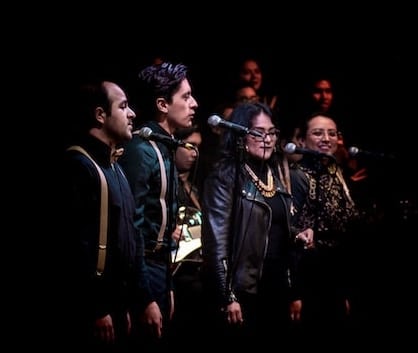 Gerard Saguto is a Classical Choral Musician and traditionally trained a cappella singer.  During a time when not every family had a radio, friends and neighbors would get a little creative.  (At least, that's how Gerard remembers it!)  The creativity in Saguto's household always seemed to come out in the form of a song.  Growing up, Saguto and his siblings would sing classical choral works to add a bit of cheer to their days.  Compositions by George Frideric Handel were among the Saguto Music Group's favorite pieces to develop renditions of. 
Standing at the front of the living room with a stick in hand, Gerard envisioned himself as the family maestro.  He enjoyed taking on the role of the conductor.  Clasping his homegrown baton like a magical wand, he felt like a musical wizard!  To say Gerard has been enamored with that feeling ever since would be an understatement.  He has since taken to the stage to lead a cappella groups and classical choirs from around the world as a leading conductor. 
---
Music For Mental Health Nonprofits
Gerard Saguto is a firm believer in the benefits of music therapy.  Whether he is sad, stressed or even excited, Saguto finds expression in both listening to and creating music.  Certainly, he isn't the only one.  Over the years, the Musician and A Cappella Singer has sought out nonprofits and charitable organizations that echo his message of the power of music. 
In the future, Saguto even hopes to volunteer his time with organizations like Sound Mind, Help Musicians, Music for Mental Health and Sounds of Saving.